Health Solutions Company
Shawn was asked by the engagement team to conduct an analysis of the client's main website for its overall design and comparison to competitors. Performed an analysis using a customized usability framework, competitor analysis, best in class research, and provided a consolidated research report. The final presentation and report was well-received by the client. It helped clarify and prioritize their top design considerations for updating their website.

The Team
Project Manager: Janos Nadas
UI/UX Analyst: Shawn Hao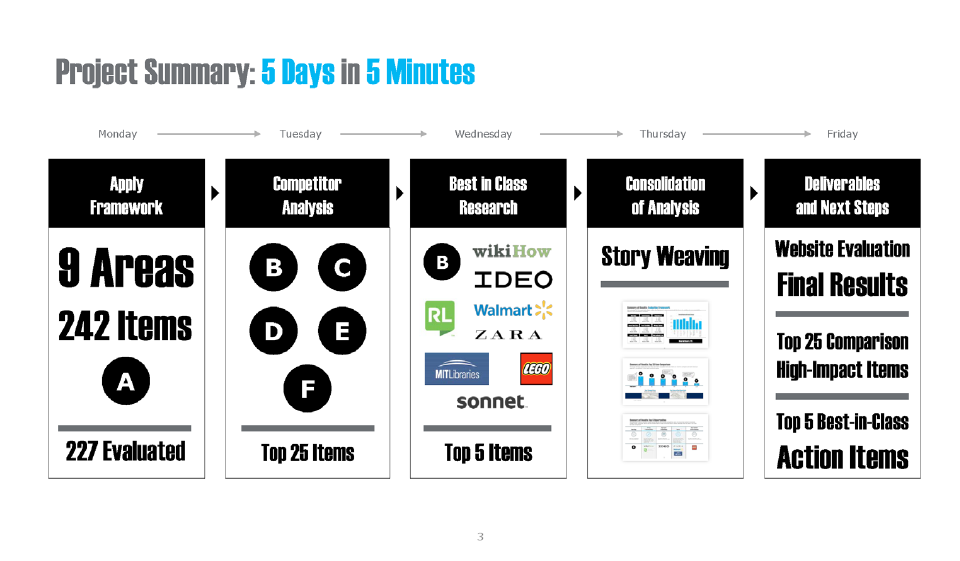 Over the course of five days, Shawn examined a list of 242 items that are pointing of good web design practices, distilled them into the top 25 impact items to measure against the client's competitors, researched "best in class" examples in their top 5 most impactful areas, and presented the findings to key stakeholders.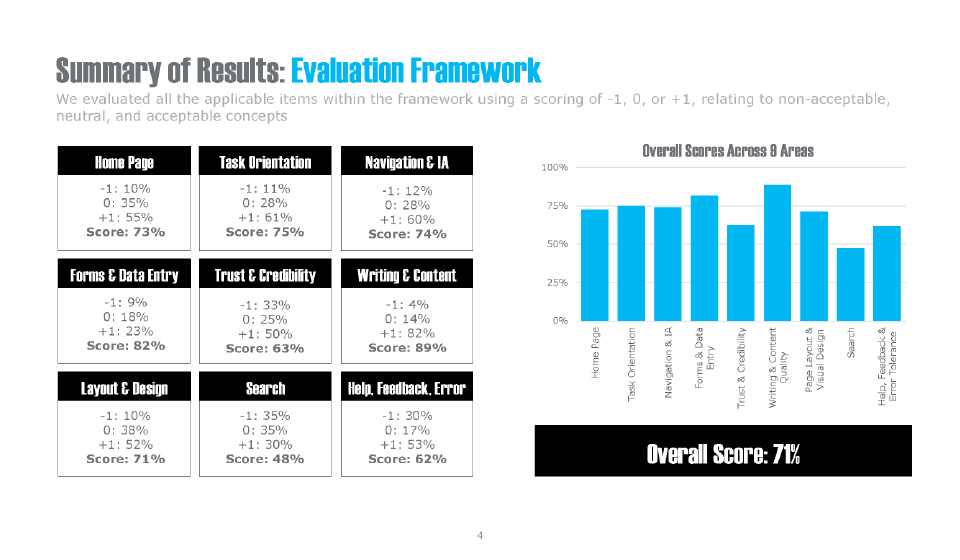 The top five high-impact areas examined were the home page, writing/content quality, page layout/visual design, search, and help/feedback/error tolerance. Improving these areas would yield the most noticeable and immediate results, which is why some excellent examples were presented. Brands such as Zara for their search function, Lego for their customer service, and wikiHow for their varied, dynamic and easy-to-follow content.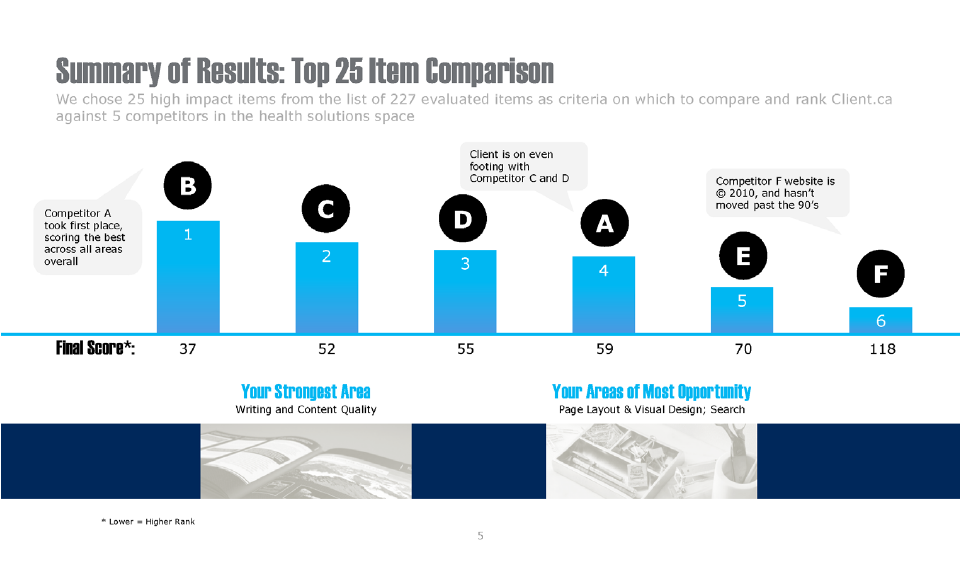 Shawn brought the results of the research collected to the key stakeholders, giving them confidence in their prioritization and direction. Updates began shortly after with the findings playing a key role in helping communicate the functional needs to the business leaders.